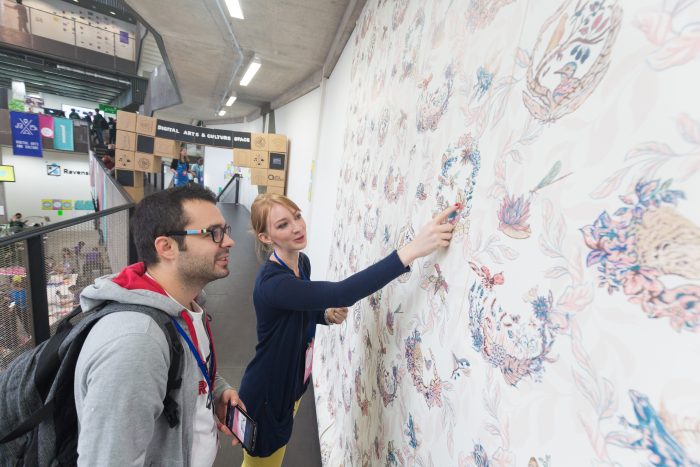 Artcodes – Digital art gives young cancer patients a voice
Teenage and young adult cancer patients at The Royal Marsden have created a series of bespoke digital artworks, aimed at giving a voice to fellow patients and relieving some of the stress that can surround a hospital environment.
In collaboration with Horizon Digital Economy and the Mixed Reality Lab at the University of Nottingham, a group of patients have developed 14 'Artcodes' which are now displayed in the Oak Centre for Children and Young People. The project was initiated by Benjamin Hartley, Arts Officer and supported by the teenage and young adult team.
The images have digital content embedded within them which is a combination of personal cancer stories, information about the centre and the different things patients might be going through, and links to information on the hospital website about their treatment.
Find out more about the project here.
Artcodes technology has and continues to be used in a number of other projects – details on some of these can be found here.
Tags:
artcodes
,
creative
,
health and wellbeing
,
healthcare