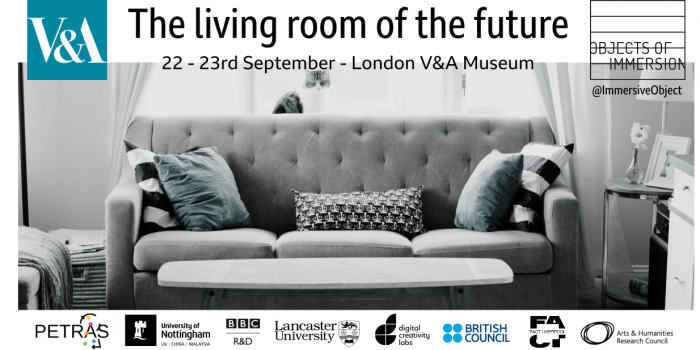 Databox at V&A's Digital Design Weekend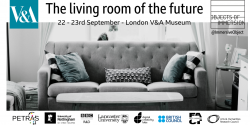 Data is changing our lives but what about our homes?
Services like Netflix and YouTube personalise our entertainment, and devices like Alexa control our home with voice command. But do you ever think about how much data they know about you and your loved ones?
Do you wonder where personal information is stored, how safe it is, or how household devices interact with each other, and you? And, in the future, how much will your living room know about you?
Join Databox and the BBC R&D at 'The Living Room of the Future'  – a free event at the V&A Museum Digital Design Weekend in London on Saturday 22nd & Sunday 23rd September (10am – 5pm) to explore the above questions and participate in a short interactive cinematic experience, after which you'll have the chance to share thoughts.
Suitable for all ages – under 16s to be accompanied by an adult.