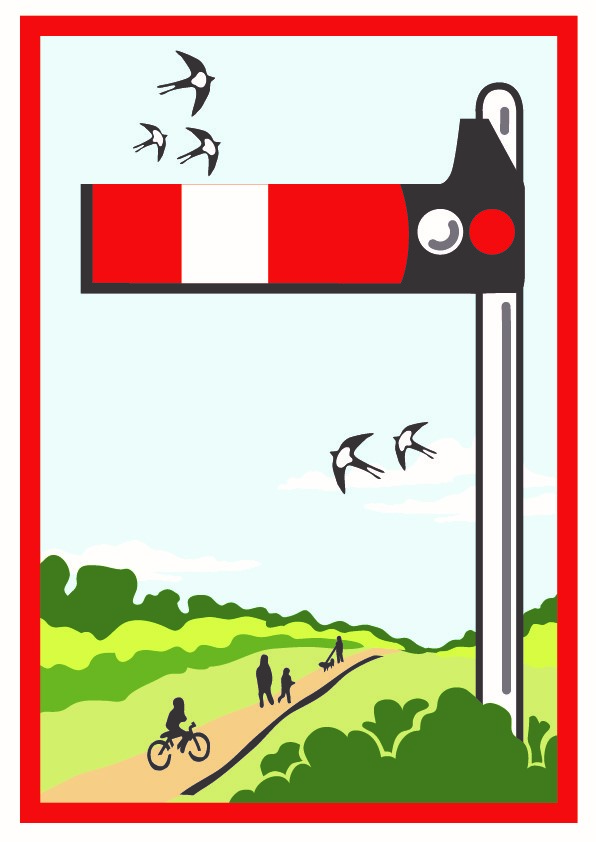 Discover Rushden's Hidden Histories at the Nene Valley Festival this September
As part of Nenescape's wider Heritage Lottery funded five-year Landscape Partnership Scheme to promote and conserve the natural and cultural history of the Nene Valley, the 'Ice Age to Digital Age' project involves using a new technology called 'Artcodes', developed by the Mixed Reality Lab and Horizon Digital Economy Research at the University of Nottingham.
Rushden Hidden Histories aims to encourage people walking the Greenway path between Rushden town centre and the new Rushden Lakes development to find out more about the former branch railway line and other interesting places to visit nearby – including the Historical Transport Museum, Rushden Museum and the many independent shops in the town centre.
Using their smartphones, visitors and commuters will be able access Artcodes interactive image recognition technology to unlock hidden histories of Rushden and its people, by scanning new pieces of artwork created by artist Michelle Barnett, which will be situated along the Greenway path. The Artcodes app will introduce an ever-changing game based on a local news story of 1911.
"Rushden Echo, 15th September 1911 transcribed by Peter Brown
Rushden Mail-Bag Accident
Cut Up on the Railway – Porter's Narrow Escape
The mail bag from Rushden to Leicester was cut up on Tuesday night by a passing train at the Midland Railway Station, Wellingborough
The porter, who was conveying it across the line with other luggage on a truck, did not notice that an express goods train was due to pass through the station until the last moment. He then hurried forward to escape it, and in doing so the mail-bag was jolted from the truck on to the line.
The train went over it and mutilated several of the letters. All the contents of the bag were recovered. The Post Office officials managed where necessary to put the letters together, and they will be delivered in due course."
Visitors will be invited to help piece together and find parts of the 'cut up' mail bag by locating and holding their phones up to the artworks to unlock different hidden pieces of local history that may otherwise have been forgotten. Once visitors have completed their journey they will receive a reward by some form of discount at a local shop or outlet in the town centre.
The artwork, in the form of a number of signs, will be semi-permanent, fitting in with surroundings and history, and will have the potential to be moved and re-located, allowing repeat visitors to not lose interest. The content of the 'hidden history' revealed in the artworks may also be changed enabling different themes and games based on local events/times of the year to be created.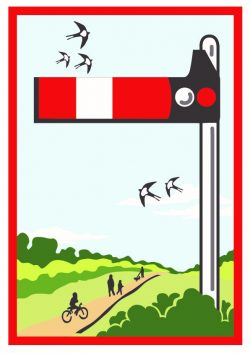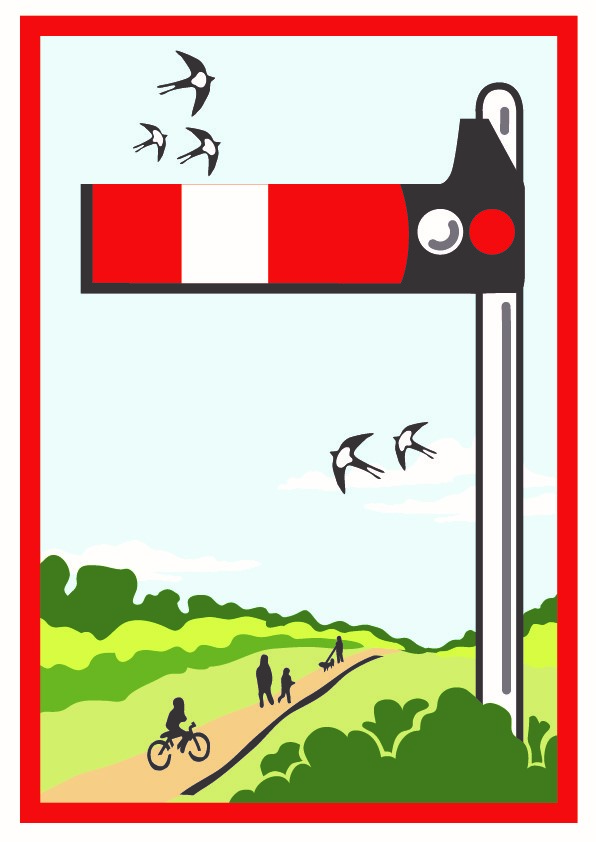 More information about Artcodes here
Find out where Artcodes technology has featured elsewhere here
Tags:
artcodes
,
interactive design