THE MOMENT preview at Lakeside Arts, Nottingham – 21 and 22 May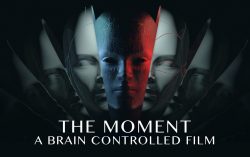 Lakeside Arts have a number of free places available to participate in Richard Ramchurn's Brain Controlled film 'The Moment' on the 21st and 22nd of May at
12noon, 1.15pm, 2.30pm, 3.45pm and 5pm in the Caravan Cinema, Outside DH Laurence Pavilion.
Filmmaker Richard Ramchurn has previously made work across theatre, film and digital technologies which has been seen on the BBC, at TATE Modern, and the Royal Exchange as well as internationally. Currently undertaking a PhD at Horizon Centre for Doctoral Training at University of Nottingham, these research screenings will be followed by a short interview and questionnaire. The entire experience will last no more than 1hr 15 minutes.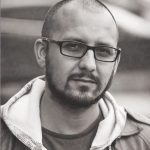 'The Moment' is a story set on the cusp of the singularity. The story explores 3 narratives in a dystopian future where brain computer interfaces are both a source of social threat and potential revelation. The film speaks about our present relationships with each other via social media and its facilitation of the rise of extremist ideologies and will be housed in a re-purposed caravan cinema.
Take a look at the official trailer here
More information on 'The Moment' here
Be sure to book in advance.
Tags:
interactive experiences