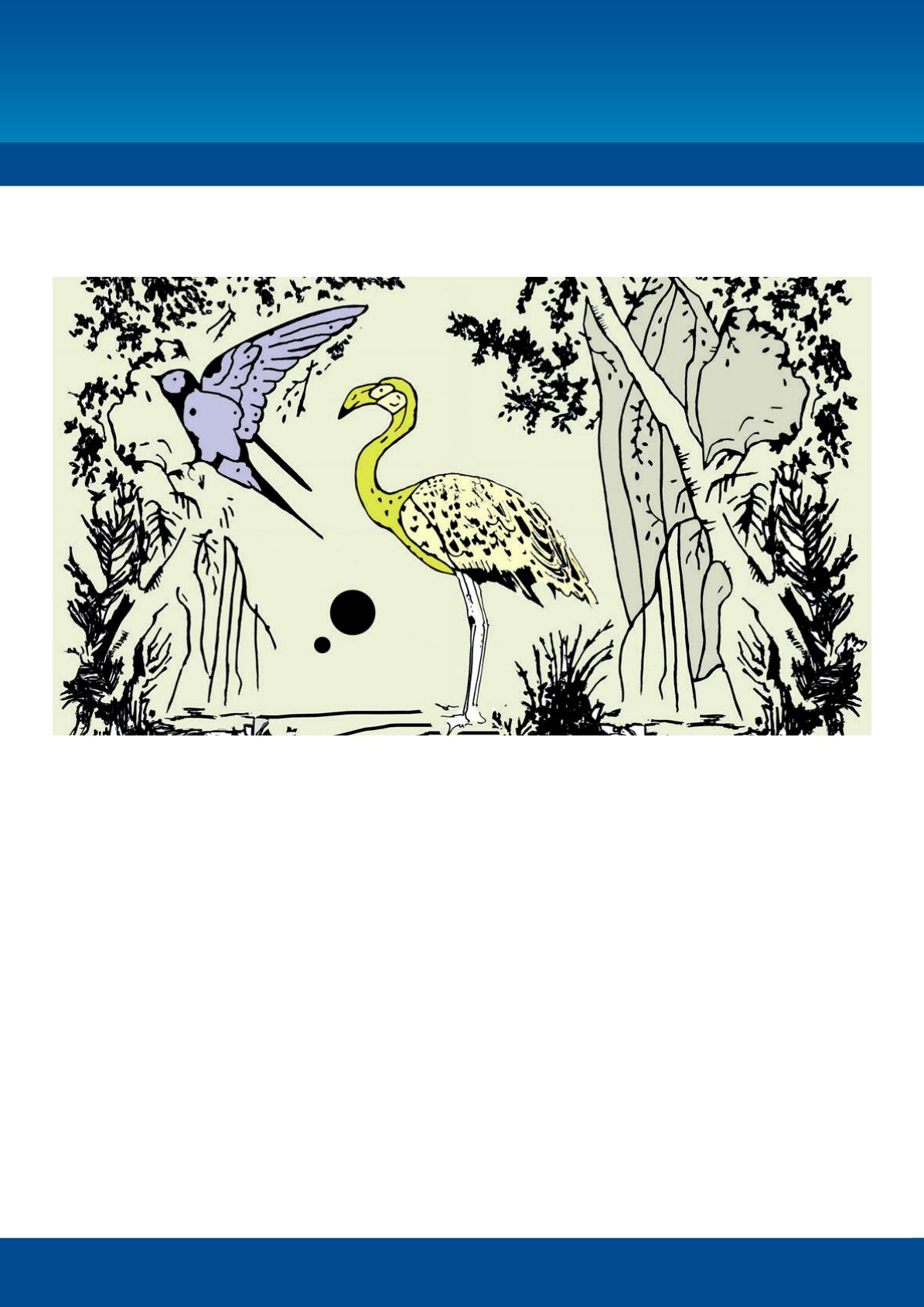 4
A
rtcodes aims to revolutionise embedded computer codes. It
designs visually beautiful images and encodes them, resulting
in the same interactivity as that of a QR code, while offering
a more engaging and playful experience. It uses an app which can
be downloaded on to a smart device and can then be used to scan
the Artcode — the app does not recognise the image but scans the
topography of the image.
By making such decorative patterns interactive, all manner of
everyday objects can become part of the "Internet of Things" simply
by decorating their surfaces. Pointing a camera at a thing might then
enable people to learn about what it is, how it was made, and how to
use it; to access personal memories or review their history of use; or
to trigger other contextually relevant services.
The team has worked with the London restaurant chain, Busaba
Eathai, to provide ideas for an enhanced digital dining experience
through allowing customers to scan decorative motifs and pattern
designs on tableware, menus and placemats.
The intention is to allow the diners to access information on, for
example, specials of the day, a view into the kitchen to see the food
being prepared, and to learn about each dish, its inspiration and
sourcing.
The team has also been exploring how Artcodes might be crafted
into lace in order to promote public engagement with Nottingham's
collection of machine-made lace. This involved manufacturing new
lace samples based on historic pieces in the collection as packaged
souvenirs and employing embedded Artcodes to link to digital media.
Working with two experienced fabric designers and the collection's
access officer, the team experimented with fabric and refinement
of the vision recognition software; designed and manufactured lace
patterns; and developed a demonstrator mobile app. The outcome
was that visitors were able to handle lace souvenirs produced
through this process, scanning them with their mobile phone to
reveal informative stories.
The team is working with ceramic designers and Johnson Tiles
to explore the creation of beautiful tiles decorated with Artcodes.
The intention is that users will be able to associate decorated
locations in their homes with digital media and services such as
documentation of DIY projects (before and after), knowledge about
hidden infrastructures (such as cables behind the wall), and personal
memories.
A further spin out project from the Artcodes research is the
Carolan Guitar, named after the legendary Irish composer Turlough
O'Carolan.
The team worked with a master craftsman to create the beautiful
new interactive acoustic guitar that can digitally capture and chart
its own life history. Scanning the different patterns on the Carolan
Artcodes: A visual recognition app for smartphones