Society of British Theatre Designers – dynamic dialogues with East Midlands practitioners
Following successfully achieving her PhD 'The Makers of Imaginary World – Interactive Scenography in Theatre for Early Years' Roma Patel has been working with the Society of British Theatre Designers to organise a series of dynamic dialogues with practitioners based in the East Midlands.  The events are designed to shine a light on the breadth and diversity of innovative performance design practices emerging from the East Midlands region.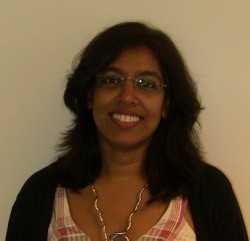 'How do we make inclusive, creative design for performance?' the next online event takes place on the 11th November and involves a presentation 'Integrating Inclusiveness' by Paul Tennant, Assistant Professor in the Mixed Reality Lab at the University of Nottingham.  Paul's presentation showcases  Thresholds and VR Playground – both of which featured within Horizon's Media Campaign  and highlights current work supporting Oxfams music festival – a virtual event taking place on the 28th of November and appropriately named VOxjam.  In addition, Paul developed technology for several performative contexts including Soonchild with Red Earth which toured in 2019 – supported by the University of Nottingham Smart Products Beacon along with Shaping the Museum and The Eye As Witness.
More information on this event here.