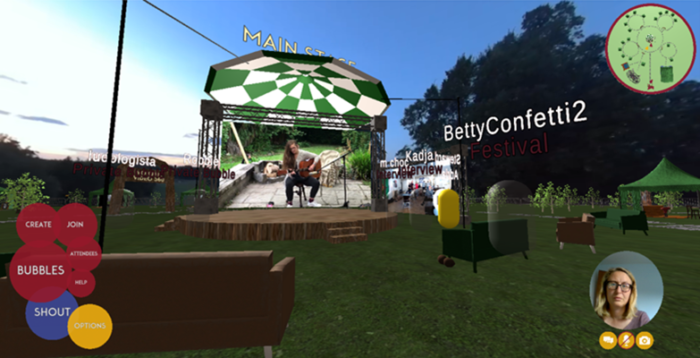 The the UK's creative industries are now developing new jobs faster than other sectors. They are pivotal to the UK's soft power in driving tourism and exports and play an important role in drawing communities together.
One of Horizon's aims is to support the Creative Industries in delivering impact into the digital economy. Our work with creative partners to investigate the use of digital technologies in the creation of new, interactive cultural experiences became of paramount importance as the pandemic hit, resulting in catastrophic impact to our cultural fabric, local economies, and those who work in creative industries.
In recognition of the continuing challenges for this sector we have continued to build and expand our research portfolio in this area. Our Co-Production Campaign focuses on working with creative partners from broadcasting, film, tourism, heritage and advertising to support the rapid delivery, release and sustainability of co-designed prototypes. We have also been working with independent artists who have created interactive installations and unique devices requiring the engagement of the general public and the use of their personal data, to address global challenges such as reducing carbon emissions and environmental change.
Inspiring children as drivers for change – Home:Zero
Exploring online and hybrid festival opportunties
When The Future Comes – The Future Machine
Storytelling – Grow your own Adventure