Heritage and the Digital Hack Day
Join us for a day of hands-on activities, exploring exciting new opportunities to engage the public in galleries, libraries, museums, and other culture and heritage sites using interactive imagery.
The event will feature a brief overview by Dr Ben Bedwell of current technologies, ranging from visual markers (such as QR codes) to augmented reality platforms.
The main activity of the day will by supervised by Dr Stefan Rennick-Egglestone from the University of Nottingham, who will introduc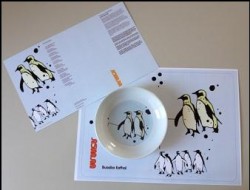 e Artcodes. Artcodes is a new approach to visual markers, allowing users to create beautiful, visually engaging patterns and link them to digital content. Led by Stefan, attendees will learn how to draw valid images, and how to use the free mobile app to create exhibits that visitors can scan with their mobiles to access additional information and multimedia.
The event is suitable for enthusiasts, practitioners and professionals who engage the public with culture and heritage. No technical skills are required!
Attendees are encouraged to bring their own mobile phone/tablet, although additional devices will be provided.
A buffet lunch will be provided along with refreshments throughout the day.
Heritage and the Digital Hack Days are a series of events facilitated by the Heritage and the Digital RPA – a network of researchers and facilities at the University of Nottingham focusing on applications of new technologies in the disciplines of the humanities. The Heritage and the Digital RPA is led by Dr Bedwell and Dr Katharina Lorenz.
The Salon, Wollaton Hall, Nottingham. NG8 2AE
Registration (free) and Map here.  
Parking is available on site; for a parking permit please contact Ben Bedwell (benjamin.bedwell@nottingham.ac.uk) in advance (otherwise on-site parking is pay-and-display)