Our society today demands greater mobility as families, friends and organisations become more geographically distributed. New technologies which support Geographic Information System (GIS) enabled social communication, together with the rise of mobile and ubiquitous computing means we are no longer restricted to pre-planning our journeys, but can plan as we go with virtually anyone we wish.
The socially connected journey looks at ways in which people could use technology to enable co-ordinated and collaborative travel. Our aim is to understand the technical challenges surrounding such technology, as well as the human challenges that emerge in terms of the relevance of such travel for daily living, and how to weigh the perceived benefits (easier, faster, stress free travel) against the potential risks (safety, privacy and reduced flexibility).
Car Sharing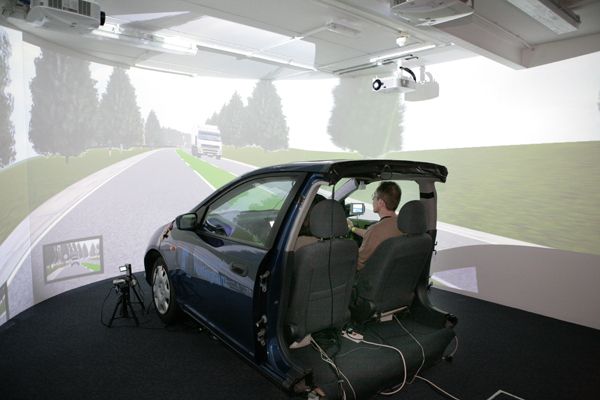 Car Sharing is an important way of ensuring better use of road infrastructure and freeing up congestion, as well as cutting down on CO2 emissions. For individuals it can save money, be an opportunity to socialise with friends or network with colleagues. For those who don't have cars or are unable to drive, car sharing may provide a vital service for accessing work, healthcare and social groups.
While many people express an interest in car sharing, few people are members of formal car sharing schemes. People have reservations about the safety and reliability of car sharing and are concerned that they will lose the convenience of travelling alone.
As well as building our own applications, we are working closely with stakeholder groups such as The University of Nottingham's own car share scheme, Nottingham City Council, Avego, Highways Agency, RNIB and local businesses such as Eon who are already engaged in car sharing. This gives us direct user engagement so we can understand the factors that influence an individual's decision to car share, inclusivity and accessibility for all user groups, and the business and policy factors that allow organisations to use car sharing as part of their travel planning strategy.
Taxi Sharing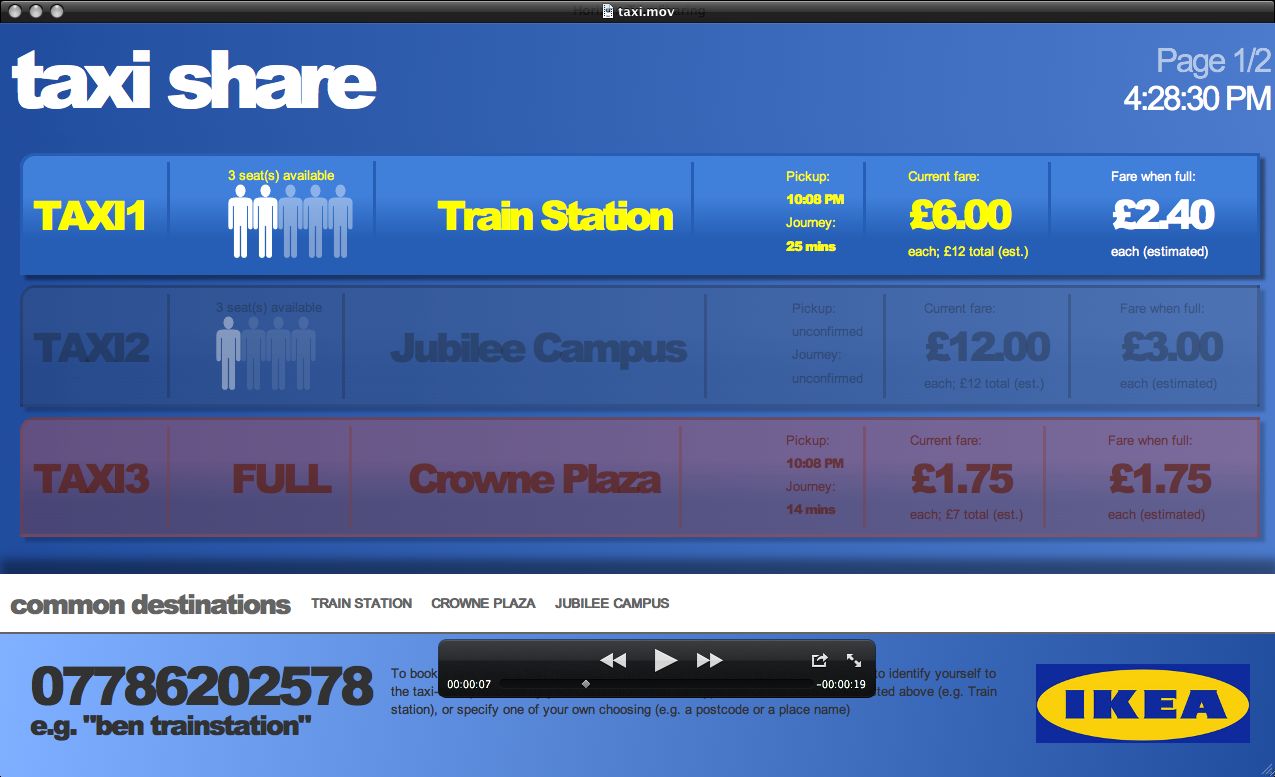 Taxi sharing offers another outlet for shared travel, and another test case for mobile applications to support collaborative journeys. Taxi sharing, particularly to and from general locations such as stations, airports, hotels and conferences, can offer a greater level of anonymity than other forms of social travel. Such locations also allow us to explore the issues around device ecologies – clusters of mobile, desktop and shared displays fulfilling different roles that promote shared travel, while retaining privacy for individual users.
Project outcomes include:
Producing  working prototypes for real-time ad hoc car sharing, and for taxi sharing, drawing on relevant aspects of the Horizon Infrastructure
Delivering guidance for the user-centred design of socially connected journey applications
Modelling behaviour shaping factors, and to understand the role and priorities for incentives for shared journeys
Understanding the policy factors (at an organisational, local and national level) that need to be considered for effective implementation of technological car share solutions