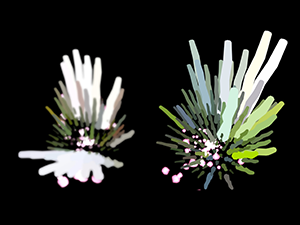 Rachel is an independent artist who works collaboratively developing the themes, vision and ethos developed as part of the Active Ingredient collective to create environmentally and socially engaged interactive work.
Rachel told us:
"I have worked with Horizon on a number of creative research projects as part of my most recent work as an independent artist/researcher, whilst also gaining a PhD as one of the first cohort to graduate from Horizon CDT in 2013. The opportunities for working with Horizon researchers and co-creating projects as part of an interdisciplinary team has been a fundamental part of the national and international success of my work. Horizon has provided encouragement and expertise, supporting and opening up additional opportunities to exhibit my work, raise funding and inform academic communities of the impact and outcomes of my practice."
More details on Rachels work can be found here.