AHRC showcase Digital Design Showcase – VisitorBox
Design week top picks of exhibitors at London Design Fair 2018 included the AHRC exhibition 'Design Research for Change' – which included VisitorBox!
The display presented a range of 67 projects in total, each investigating challenges in society and supporting design research-led solutions.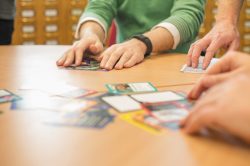 Find out more about VisitorBox here.