Ansgar Koene is the Digital Leaders East Midlands 'Local Champion' 2017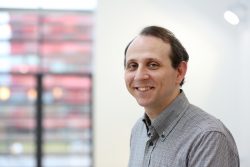 Dr Ansgar Koene has been announced as the Digital leaders East Midlands 'local Champion' 2017.
Dr Ansgar Koene is Senior Research Fellow and Policy Impact lead at Horizon Digital Economy Research at the University of Nottingham. His current area of research focuses on the issues of unjustified/unintended bias in algorithmic systems.
More information about Ansgar can be found here and here.
Information about the UnBias project can be found here and a link to the project blog, here.