B3 Media TalentLab Alumnus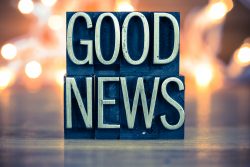 Horizon and the Mixed Reality Lab at the University of Nottingham would like to congratulate  B3 Media TalentLab Alumnus on the following achievements:
Roger Robinson, TalentLab alumnus and mentor, has just won the T.S Eliot Prize (plus £25,000 award) for his collection 'A Portable Paradise'
Jessica Ashman, TalentLab alumnus, is a finalist for the Arts Foundation Futures Award (£10,000) in the Experimental Short Film category and has had a screening and discussion about her work at the ICA
Baloji (multiform artist, rapper, musician, director) is the writer and director for 'The Omen', a project selected for TalentLab 2019 which Lorine Plagnol (TalentLab 2019 finalist) will be producing. He has two events as part of the London Short Film Festival. On 14 Jan he performed live at the Rich Mix, combining music and moving image set. He also curated 'The Future is Ours', a programme of short film exploring experimentation in contemporary African cinema.
Lorine Plagnol has been selected for the Rotterdam Lab (at the Rotterdam Film Festival/ Cinemart), a programme that selected producers across Europe to develop finance opportunities for feature film projects.
Riley Wong's short film developed during TalentLab 2019 programme, 'Lifelessnessless' will be in production next month.
More Information on TalentLab here