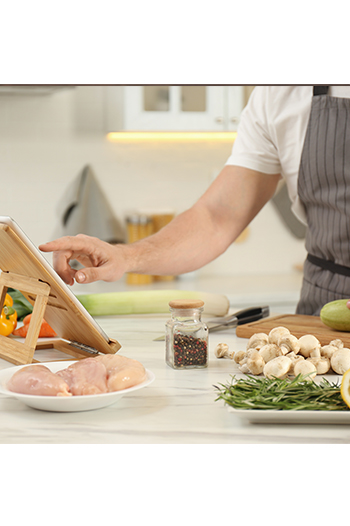 Connected Kitchen
The importance of the kitchen is undeniable. We use our kitchens to store, prepare, clean, cook and entertain. Therefore, the way we perceive and behave in this area – be it commercial or family orientated – has a big impact on our own personal wellbeing, health and safety, and that of others.
Our Connected Kitchen project will use multi-sensor systems to track and model the behaviour of people in commercial kitchen environments, in particular attitudes relating to hygiene cleaning.
We are in the process of applying for Ethics approval to carry out the first phase of our work, which involves a participant survey conducted before and after they undertake a kitchen cleaning task.
During the cleaning task video observations will take place, relating to time to complete task, length of time that effort is applied and kitchen items used/touched. The efficacy of the cleaning will be confirmed via Adenosine triphosphate swabbing. This data, along with descriptive analyses will provide insights to inform the next phase of the study.
Connected Kitchen is a Horizon Agile project
Tags:
health and wellbeing
,
human behaviour
,
safety
,
wellbeing