EPRA meeting, Autumn 2020
Dr Ansgar Koene was invited to participate as a panellist in the EPRA Plenary 2 Podcast – Media Plurality in the age of algorithms: Transparency and Trust – the user's perspective in online content navigation.  The podcast will be available on the EPRA website from Thursday 12th November.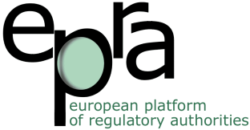 During the Podcast, EPRA Vice Chairperson Mari Velsand invited panellists to discuss:
 the concepts of transparency, trust and critical engagement in the context of journalistic news content increasingly curated and delivered to audience by means of algorithms and
the role of regulators, journalists and the tech industry in ensuring that online news consumption better supports pluralistic and engaged democratic discourse.