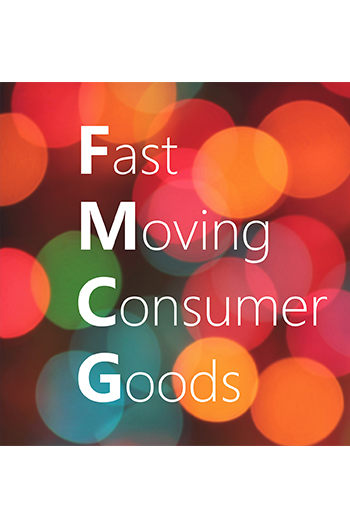 Finishing up: Empowering Consumers by Identifying Hidden Consensus comes to an end
The Horizon project 'Uncovering Consumer Consensus' is coming to its end, but team members are still busy with final reports and deriving outputs. It has been an exciting project and we are looking forward to building on findings in future research with partners and colleagues. Key findings from the project show how intervals can efficiently and effectively capture flexibility in consumer preferences and support business decision making around fast-moving consumer goods (FMCG) design.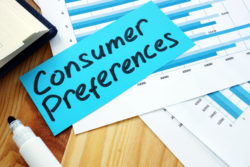 Giving decision makers what they need 
We began with running three focus group sessions with decision makers working in Research & Development at one of our large FMCG-sector industry partners, and a survey study – designed to cast the net wider and engage decision makers across a broader range of companies and societal roles. Analysis was conducted with the help of Heshani Wijethunga – a student who joined the project and has become a core member of the team. Results have been written up into two reports, which will feed into academic publications, focusing on the importance of communication. 
Giving consumers what they want 
Zack Ellerby led the second phase of the project and has since moved on to a research position in industry (Congratulations!). Zack's great contribution continues to have an impact on the whole project and its team. In particular, he concluded a comprehensive empirical study, which compared the interval-based method we proposed and a more conventional control condition. In it, the interval-valued survey software DECSYS (Ellerby et al., 2019; 2020) has been used jointly with the large online recruitment platform 'Prolific' (Palan & Schitter, 2018), to reach a larger and more representative sample. Results deriving from this portion of the project are currently being written up.  
Doing what is right 
The third and final phase of the project was led by Jiahong Chen, who – during the project – also moved on, this time to an academic post at the School of Law, University of Sheffield (congratulations again!). Jiahong led an article submitted to an academic journal, whose aims are to discuss experiences of responsible research and innovation (RRI) in practice, critically reflecting on the barriers and facilitators of carrying out research ethically, responsibly and innovatively.  The manuscript – pending outcome – is a reflective piece, stemming in part from a session the project team took part in last year, using the 'Moral-IT' ideation card deck (Urquhart & Craigon, 2021). Our written contribution highlights the lessons learnt by the team whilst developing the RRI 'action plan' and how these could inform other projects on trusted data. 
Whilst the project has come to an end, dissemination of the work continues. In March, Elena and Zack presented findings at Horizon Lab Talks – a series led by Horizon's Transitional Assistant Professors (TAPs) – raising interest and building links across the Horizon research portfolio, particularly concerning the Interval Agreement Approach (Wagner et al., 2015), and as mentioned in our mid blog, preliminary results were presented at the Association of Business Communication Annual Conference by Elena last October. 
 REFERENCES 
 Ellerby, Z., McCulloch, J., Young, J., & Wagner, C. (2019). DECSYS–Discrete and Ellipse-based response Capture SYStem. In 2019 IEEE International Conference on Fuzzy Systems (FUZZ-IEEE). IEEE.  
 Ellerby, Z., Miles, O., McCulloch, J., & Wagner, C. (2020). Insights from interval-valued ratings of consumer products—a DECSYS appraisal. In 2020 IEEE International Conference on Fuzzy Systems (FUZZ-IEEE). IEEE.  
 Palan, S., & Schitter, C. (2018). Prolific. ac—A subject pool for online experiments. Journal of Behavioral and Experimental Finance, 17, 22-27.  
 Urquhart, L. D., & Craigon, P. J. (2021). The Moral-IT Deck: a tool for ethics by design. Journal of Responsible Innovation, 1-33.  
 Wagner, C., Miller, S., Garibaldi, J. M., Anderson, D. T., & Havens, T. C. (2015). From interval-valued data to general type-2 fuzzy sets. IEEE Transactions on Fuzzy Systems, 23(2), 248-269. 
Tags:
design
,
FMCG
,
ideation cards
,
innovation
,
Moral IT cards
,
responsible research
,
RRI
,
Transitional Assistant Professor
,
trusted