Fowlam develop a 'Wonder'ful location-based app for the University of Nottingham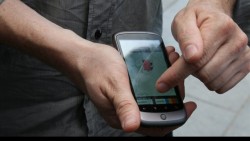 Horizon's Ben Bedwell and javid Yosef, part of the experienced core team at Fowlam  were invited to develop a couple of  apps to support visitors attending the Wonder community event and Open Days organised by the University of Nottingham.
The Wonder app was downloaded over 600 times and the Open day app over 1,000!
Find out more in this Location-based app case study.