Future Machine @ Film, Free and Easy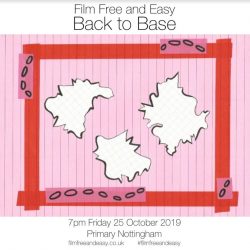 The Future Machine has been built after several years of research, development and public workshops to imagine and built it. It was launched in London on Saturday 12th October in Finsbury Park to welcome the Autumn and will be coming to Primary Studios 7pm as part of the Film Free and Easy event and Christ Church Gardens at 3.30pm this Friday.
 Feel free to come along to meet the machine, receive your future quest and record a message for future visitors to the machine.
 If you miss the Future Machine this Friday it will be demo-ed at the Halfway to the Future conference on the 18th/19th November and also returning every year to Christ Church Gardens on Ilkeston Road when the cherry tree blossoms in the Spring.