Hold on Tight – VR Playground could be the highlight of your event!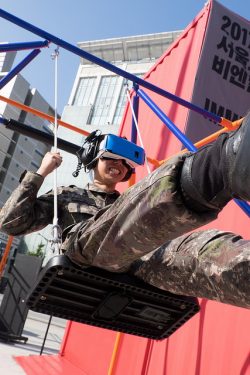 Following a hugely successful UK tour which included venues at contemporary art galleries, shopping centres, national museums, public pars and festivals,  Brendan Walker's incredible VR Playground was chosen as one of the official projects of the 2018 PyeongChang Cultural Olympiad, where it reached its 10,000th rider!  Having recently returned from Korea, Brendan has announced that VR Playground is now officially on tour and taking bookings.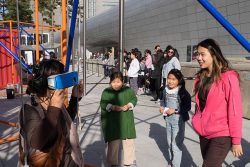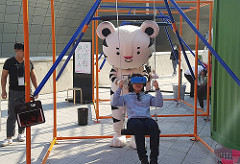 From contemporary art galleries to outdoor arts festivals, bespoke packages can be arranged and offered world-wide; whether you require all eight of the 2.8m swings – which can entertain 100 riders per hour, or just one cube.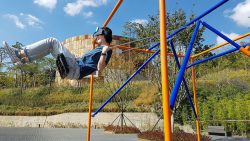 Take a look  here  to discover the background  story of VR Playground and how you could jump aboard and start swinging!