Horizon Trusted Data-Driven Products
Horizon Digital Economy at the University of Nottingham has been supported to work with its partners* on the next generation of data driven products that blend physical and digital elements to ensure they are trusted by consumers and can benefit society and industry.
A five year Engineering and Physical Sciences Research Council's (EPSRC) award will enable Horizon to extend its focus on the collection and understanding of personal data to address the user-centred design and development of data-driven products. Personal data can be used to co-create all manner of products for the digital economy – making them more personalised and adaptive, and as a result, delivering greater value to consumers and producers alike.
Future products will be hybrids – both physical and digital. Physical products are increasingly augmented with digital capabilities – from data footprints that capture their provenance – to software that enables them to adapt their behaviour. Conversely, digital products are ultimately physically experienced by people in some real-world context. The blending of physical and digital will drive the merging of traditional goods, services and experiences into new forms of product. Just as today's social media services are co-created by consumers who provide content and data – so will be these new data-driven products. However, given the growing crisis of trust concerning the commercial use of personal data, it is important that products are built to be trusted by consumers and operate within an increasingly complex regulatory environment.
Applying a user centred approach, we will undertake research with our partners in the wild, to co-create future products. We will blend tried and tested delivery mechanisms alongside a set of new delivery innovations through a varied interdisciplinary research programme, which will include three dedicated campaigns:
A Co-production campaign focusing on new media and experiences, working with partners such BBC, BGI and tourism and heritage partners
A Consumables campaign focusing on data driven consumer goods, working with partners such as Unilever, PepsiCo, and Jacobs Douwe Egberts
A Welfare campaign focusing on products that actively promote personalised health, well-being and a consumer welfare, engaging a network of health sector partners through MindTech.
Horizon's initial exploration will include the community casting of virtual music festivals and personalised digital mental health interventions as being very topical given the current COVID situation.
Professor Koleva who will direct Horizon said: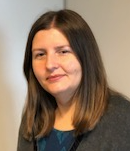 "The blending of the digital and physical in our future products will impact all aspects of our lives. It is important that we understand how such products can benefit society and industry by becoming more personalised and adaptive while ensuring they are trusted by consumers. We will work across disciplines and sectors, and take a user centred approach to make sure that the design, regulation, and operation of future products meet societal needs."
*   Our Partner Universities: University of Cambridge (Cambridge Computer Laboratory), ( University of Glasgow), Newcastle University (Newcastle Law School), University of East Anglia (Centre for Competition Policy), De Montfort University Leicester and the University of Edinburgh
Link to UK Government Press Release
Link to University of Nottingham Press Release