Mixed Reality Storytelling – part 2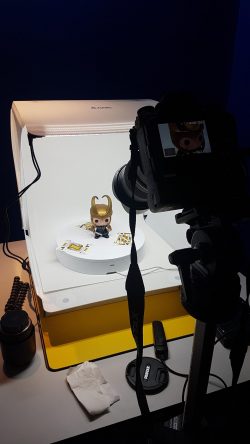 Did you take your models and/or any other small items to be scanned and turned into highly detailed 3D models at the National Videogame Arcade in February 2017 as part of the Mixed Reality Storytelling project?
The Virtual Scan Gallery is part 2 of the project and showcased at the National Videogame Arcade over the weekend of 23-25 February 2018.
If you didn't manage to visit, take a look at the Virtual Scan Gallery and see if you can locate your model.
More on the Mixed Reality Storytelling Project can be found here along with more photographs of models here.