New dates added to 'THE MOMENT' tour!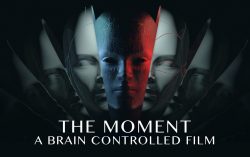 We are delighted to announce that Richard Ramchurn's brain controlled film 'THE MOMENT' has secured additional tour dates below:
6th – 10th Spetember 2018. Linz, Austria
29th and 30th September 2018. Bournemouth, UK
Aesthetica Short Film Festival
7th – 11th November 2018. York, UK
15th and 16th March 2019. Barcelona, Spain
More information on 'THE MOMENT' can be found here.