PhD Studentship: Horizon Digital Economy Research Institute – Horizon Centre for Doctoral Training in My Life in Data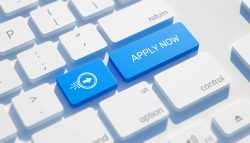 Horizon Centre for Doctoral Training is advertising for a PhD student to carry out research in partnership with the Defence Science and Technology Laboratory (DSTL).
The focus of the PhD is "Deceiving the Machine"
The goal will be to develop a framework or set of metrics/methods that could formally quantify limitations of current machine learning techniques. Ideally these techniques would include deep learning methods. Points to investigate would be: where do they work well? Where don't they? What is their sensitivity to changes in the input (i.e. how easily can they be fooled by physical or digital camouflage)? Are there methods of camouflage/transformation that are able to fool certain machine learning algorithms but not others?
Funding is available for UK/Home and EU students, with minimum entry requirements being a 2.1 undergraduate degree and English language IELTS average score of 6.5 with no less than 6.0 in any element.
Closing date for applications is 30th April 2018.
Further information and a link to the application form is available here.