Playbook Design Workshop, The National Videogame Arcade, 25th February 2017
A free workshop for young people aged 14-25
Would you like to give football a go but have never played it before? Did you play at school but not played since? Would you like to get fit but wouldn't be caught dead in a football kit? Do you prefer playing Pokemon Go and video games to doing real sport?
The workshop combines creative thinking with football. We will be testing out some exciting games and creative ideas developed by a team of artists and designers and there will be a chance to design football related experiences and games of your own.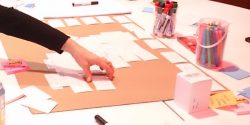 Playbook is a research project to encourage more young people to play football in the city.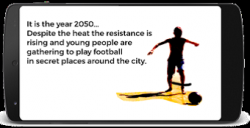 Led by Horizon Digital Economy Research at the University of Nottingham and funded by Nottingham City of Football.
As a thank you for taking part we will be offering £15 gift vouchers and a buffet lunch to all the registered participants. Please take note this workshop is only open to participants aged between 14 and 25 years old.
Register here