Richard Ramchurn to present at ProConnectMCR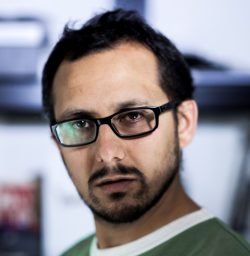 Richard Ramchurn has been invited to talk and exhibit his work around affective filmic brain computer interface technology at ProConnectMCR: Connecting the worlds of Games, Film and Tech at Seventy7 in Manchester on the 26th of October.
Richard will join Creative England and a host of industry leading speakers from the world of television, games and technology to talk about the ways technology is changing the way we create and consume contents and address the skills needed to keep up in a rapidly evolving and converging industry.
More information and details on how to register to attend ProConnectMCR can be found here.
Find out more about Richard's latest brain controlled film 'The Moment'.