Richard Ramchurn's interactive brain controlled film 'The Moment' Trailer launch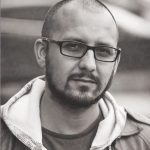 Richard Ramchurn currently lives in Nottingham with his family where he is developing his second brain controlled film "The MOMENT".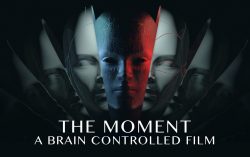 Founder of creative agency AlbinoMosquito, Richard has made and shown work on the BBC, TATE Modern, The Lowry, CONTACT, RNCM, The Royal Exchange, The Roundhouse, Grand Theatre Groningen, BRIC Brooklyn and in Sulimani Iraq, Amsterdam and Copenhagen. He is a practicing artist working across the mediums of theatre, film and digital technologies.
His current work centres around affective filmic brain computer interface technology. His film "The Disadvantages of Time Travel" has been shown in London, Nottingham, Liverpool, Dundee, West Lothian. The film has also been presented at academic conferences in Padua, Glasgow school of Art, Manchester University, San Jose CA, Bournemouth University. His research paper on Brain Controlled Movies won Best Art Paper at CHI16 in San Jose California.
Richard followed an Artist in Residence scheme at the Mixed Reality Lab as part of a B3 TalentLab Programme.
"The TalentLab Programme inspired me to push my boundaries and led to a significant landmark in my artistic career. The biggest inspiration and most impactful part of the training was to visit the University of Nottingham's Mixed Reality Lab.  From my time working with the MRL, I successfully applied to undertake a PhD at Horizon's Centre for Doctoral Research in 2015."
Richard's research investigates how people can interact with a film both actively and passively using their mind. He is writing, directing, and building interactive brain controlled films for lay audiences that have never come into contact with such technology before.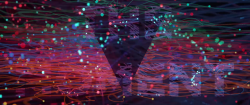 Richards latest interactive brain controlled film "The Moment" will commence touring with a preview at FACT, inside a caravan in Ropewalk Square 12-14th April.  Richard will then present 'The Moment' at a CHI workshop and demo in Montreal 21-26th April, return to an exhibit at the University of Nottingham, before an official premier in June. Further tour dates to be announced.
Watch the official trailer for 'The Moment'