SHARED sensE Partage – trailer video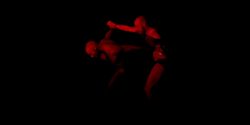 Watch the trailer video of SHARED sensE Partage  – a performance resulting from the Sound and Movement and Sentiment projects, translating body data into multi-sensory experiences, through specially designed wearable devices and everyday technology.
SHARED sensE Partage is being performed at the Devonport Guildhall in Plymouth on the 23rd and 24th of September.  Tickets £5 can be purchased here.
Credits:
Diane Wiltshire – Creative Director
Fabio Dolce – Choreography 
Paul Tennent – Mixed Reality Lab. Computer Science
Phanuel Erdmann – Music 
Fabio Dolce and Phanuel Erdmann – Dance