SPRITE + Member Spotlight – Elvira Perez Vallejos
SPRITE+ latest spotlight is well worth a read.  It covers the work of Elvira Perez, Professor of Digital Technology and Mental Health at NIHR Nottingham Biomedical Research Centre and Horizon Co-Investigator.  In the article Elvira talks about her research interests – how she got into her current role, her training and experience and what a typical workday involves. Link to the article here.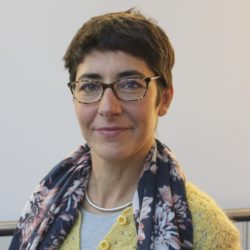 Elvira is PI on Horizon's MeMa 2.0 project, which aims to contextualise personal memories into timelines to create digital souvenirs, digital repositories for end-of-life, tools for personal reflection and reminiscence interventions for dementia care. Latest MeMa 2.0 updates here.  Elvira also leads hoRRIzon, one of our agile projects in collaboration with ORBIT  engaging with the TAS Hub and TAS Nodes to explore current responsible research and innovation practices among the ICT community.