The Future Machine – celebrating the blossoming trees on 20th April
The Future Machine will be appearing in Christ Church Gardens, Ilkeston Road in Nottingham on Wednesday 20th April to celebrate the blossoming trees at sundown. Come along and join us from 6.30pm.
Children from Mellers Primary School have made light boxes with words for the weather. Last year they made light boxes with birds.  These will be hung from the trees and will light up the blossoms at sundown. A photo will be taken to mark the moment.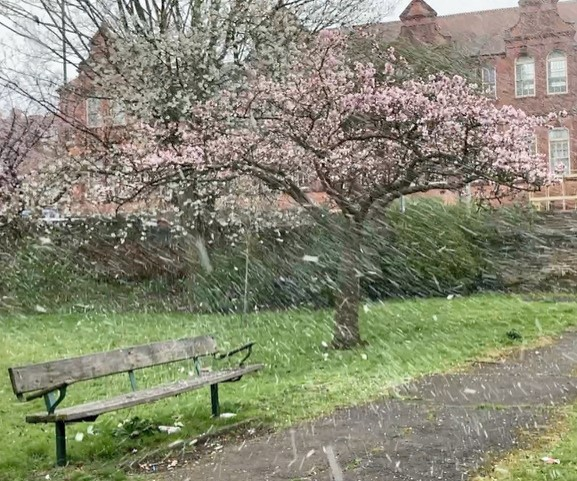 The blossoms came 6 days earlier than last year, in the heatwave after the Spring Equinox, then came the snow.
Sign up to When The Future Comes here to get an update on the next appearance of the Future Machine.
Tags:
The Future Machine