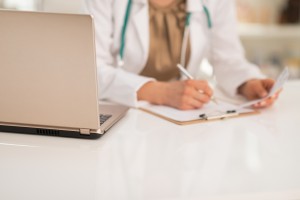 The relationship, stupid! Adapting the service relationship for today's citizens
Authored by Jesse Blum – Research Fellow
There has been recent emphasis on complaint handling in public affairs, but the issue tracking model of open software might be a better paradigm for services delivered in the 21st century digital economy. Whilst similar, the fundamental difference between complaint handling and issue tracking relates to the relationship model between service delivery (be it for government, not-for-profit, or private enterprise) and service user. Whereas the former limits the participation of the user to either consumption or protest, the latter views users as co-creators and coordinates collective service improvement. This generation has come to rely on the Web as a utility and its lessons of creativity and collaboration are being studied in Horizon's Sayit.Today project, to help integrate crowd wisdom into the significant challenges facing our services.
According to the first episode in Channel 4's recent program The Complainers, complaints to British corporations have increased by 100% in a year, arising to 38 million being logged in 2013. As Benji Wilson points out though, the show did not seem to investigate this rise, and refused to acknowledge the importance of resolving actual complaints (rather than the generic moans and insults that the show concentrated upon). Wilson suspects that the rise is owing to the Internet and social media (especially Twitter), and I tend to agree. However, whereas Wilson thinks it's simply because "now that you can mouth off in public and in an instant, you're much more likely to do so", I think it is more to do with the ways that these and other digital media ongoingly encourage an increased sense of real time participation in the services affecting our lives, from transport, to health, to general governance.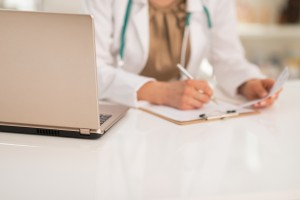 Much of this recent emphasis on complaints in the UK has origins with the failure of care at Mid Staffordshire Hospital. Without question, those who suffered at the hospital are entitled to justice and reconciliation, which is what a proper universal complaint system should have as its core value. This is one of the central precepts argued for in the Public Administration Select Committee (PASC) report "More Complaints Please!". In addition the report discusses that the complaint systems for government and healthcare services should: i. have effective and clear process (including good communication with people), ii. be seen as a "positive indicator of user engagement and they should be valued as a source of information about the quality of the service", and iii. use the reported information to drive improvements, plans and strategies. The problem is that those final two values are significantly overshadowed by the need for justice and reconciliation, especially when the complainants are reporting incidents that have caused real harm to their lives. Furthermore, the report does not distinguish between the levels of issues that people report, from nice to have improvements to failures and critical events.
In addition to the report's call for the creation of a single point of contact for citizens to make complaints (of the more serious types), we believe there should also be a single point of contact for citizens to raise issues — i.e. to report bugs and put in feature requests in the various services they use, and to engage with service providers in the manner that they have become accustomed from the Internet. At Horizon, under the auspices of the Sayit.Today project, we are working towards developing this universal service issue tracker. To begin with we are concentrating on healthcare delivery within hospitals, as this use case provides the toughest of challenges — life and death situations, ongoing pressure to balance privacy and transparency, and where procedural excellence must be at its highest. We are working closely with our partners in the Nottingham University Hospitals NHS Trust to deliver state of the art issue tracking solutions that make it fast to report issues, that issues get reported in succinct format to those with the power and responsibility to make the requested changes, and that the communication channels between staff, management, and the public are suitably open and transparent.
Complaints to services are on the rise, but so too is the public's interest and expectation that we can participate in the affairs that govern our lives. Although the goal of a unified and improved complaint system for government and healthcare is to be welcomed, let's first get the issue tracking in place.
Please contact jesse.blum@nottingham.ac.uk with enquiries related to this post or the Sayit.Today project.