Theatre Royal Archive Project gets £17,300 boost from Heritage Lottery Fund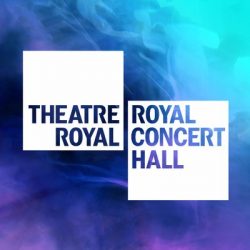 The Theatre Royal Nottingham has won support from the Heritage Lottery Fund (HLF) to begin work on a two year project to create a new digital archive of its 151 year old history. 
In partnership with The University of Nottingham, the theatre has received £17,300 from HLF for its archive project: Our Theatre Royal Nottingham: It's Stories, People & Heritage.  Additional financial support is being provided by Nottingham Civic Society and the Theatre Royal.
This award, made possible by National Lottery players, enables the venue to explore deeper into its own history, with volunteers discovering lost stories and memories about past productions, resulting in a new digital archive for everyone to explore and enjoy.
Volunteers will be recruited to work with specialist heritage officers from the University of Nottingham and the East Midlands Oral History Archive. Once they have received specialist training they will research the Theatre Royal's own archive materials, as well as conduct oral history interviews with staff, visitors and performers. Research into the Theatre Royal's history will also take place at the Local Studies section of Nottingham's Central Library, the Nottinghamshire Archive, Rambert's archive in London and elsewhere.
A new Theatre Royal heritage website will be created by Horizon Digital Economy Research Institute, based at the University of Nottingham, presenting the archive materials and oral histories which have been collected.  The HLF award will also help towards the purchase of specialist equipment – digital recorders, scanners and tablets – to assist with the digitisation of the archive and oral interviews.  Memory afternoons and guest talks will be held in the Theatre Royal alongside a special heritage event for families and a heritage Open Day event planned for 2019.
David Longford, the Theatre Royal's Creative Learning Manager, has been leading on this project and was delighted to receive news of the HLF award.  He said: "After all our efforts in 2015 celebrating the theatre's 150th anniversary I am so pleased that we can now continue with intensive and much-needed work on our theatre's archive.  We know from the many stories people have shared with us already that the Theatre Royal is a much-loved venue with a rich and fascinating past.  This project will mean a new community of volunteers working with us, resulting in an exciting new digital archive for everyone to access.  The University of Nottingham's involvement means that we have the opportunity to create something very new and ground-breaking, too.  We can't wait to get started."
Jonathan Platt, Head of HLF East Midlands, said: "We're delighted that thanks to National Lottery players we can support the Theatre Royal to capture and share its rich stage and behind the scenes history. This is a fantastic opportunity for volunteers to learn from specialists and create an innovative new resource, ensuring the theatre can continue to tell its stories for years to come."
Dr Jo Robinson at the School of English, The University of Nottingham, and lead academic partner for the project, said: "We are delighted with this success in obtaining Heritage Lottery Funding, which will enable the Theatre Royal and The University of Nottingham to work together with our community of volunteers to develop a digital platform for sharing key stories from the theatre's 150 years. This will enable the theatre's history to be accessed both by visitors to the theatre and more widely by anyone with an interest in Nottingham's fascinating cultural history and heritage – it is a wonderful opportunity!" 
Anyone interested in becoming a volunteer for the project is invited to attend an information and recruitment session.  There will be sessions held on Tuesday 7 March at 2pm and Saturday 11 March at 11am on the Theatre Royal Nottingham's Dress Circle foyer.  To find out more or to sign up for one of these sessions please contact David Longford on 0115 9895531 or email david.longford@nottinghamcity.gov.uk.