Try us out on 'EXPERIENCE HORIZON'
'Experience Horizon' provides an opportunity to sample some of the latest outputs from our research.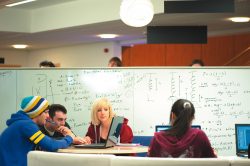 Try out our Artcodes technology – an 'app' enabling interaction with decorative imagery and patterns using embedded codes; VisitorBox – a toolkit providing support on technology to cultural heritage institutions; 5Rights Youth Juries Open Educational Resource – a framework aiding educators to lead sessions with children and young people about their rights on the internet, and sets of ideation cards – our Moral-IT and Legal-IT deck supporting structured reflection on legal, ethical, technical and social implications of new technologies.
'Experience Horizon' and please let us know what you think.