VISUAL: Interdisciplinary visualisation tools for the analysis and communication of big data
Big data visualisation typically happens in discipline silos with tools rarely crossing the boundaries between then. Cross-fertilisation between disciplines has significant potential to improve both the extraction of scientific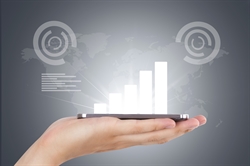 understanding from big data and its communication to a variety of audiences. To realise this potential, a wide-ranging, cross-disciplinary data visualisation and communication initiative is required.
Big data presents a set of challenges that are common to many disciplines. Well established and commonly used tools to extract and communicate scientific meaning are used with varying levels of success in different academic and industrial contexts. Communication with peers and the general public could be transformed with visualisation techniques. Effective visualisation tools are available in specific disciplines including earth science, business analytics, physical sciences, and engineering.  This range of current practices presents an opportunity for exchange of ideas between disciplines and the development of a common language and supporting tools. There is a clear need for visualisation both to guide further exploration of datasets and ultimately communicate relationships in large datasets to end users.
This pilot project, funded by the University of Nottingham Big Data initiative, is exploring the implications of adopting different visualisation tools and techniques in the exploration of big data.