WISEParks survey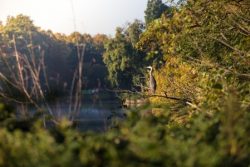 The WISEParks Project is a partnership between Nottingham City Council and the University of Nottingham aiming to improve park provision and maintenance by measuring park usage.
If you have visited a local park, we would like you to share your experiences with us, to help improve these spaces.
The WISEParks survey takes just a couple of minutes to complete:
https://nottingham.onlinesurveys.ac.uk/wiseparks-park-users-survey
THANK YOU FOR PARTICIPATING.
More information about the WISEParks project can be found here