Our Theatre Royal Nottingham: Its Stories, People & Heritage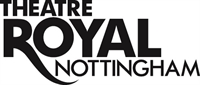 Jeffrey Richards, Professor of Cultural History at the University at Lancaster will present this informative and fascinating talk based on his book The Golden Age of Pantomime – Slapstick, Spectacle and Subversion in Victorian England.  Professor Richards' other work include Sir Henry Irving: A Victorian Actor and His World, John Ruskin and the Victorian Theatre and The Ancient World on the Victorian and Edwardian Stage.
This talk is part of an ongoing series of public events that forms part of Our Theatre Royal Nottingham: Its Stories, People & Heritage,  a two year project funded by the Heritage Lottery Fund, that will explore many aspects of our past.
The project, run in partnership with the University of Nottingham, will now enable the Theatre Royal to do further research into past shows, work with other theatre archives, conduct oral history interviews with performers, staff and audiences; begin work on itemising and cataloguing an archive and host free talks and heritage days. All of this will culminate in a brand new digital archive for the venue, created by Horizon Digital Economy Research based at the University.
Immediately following this talk the Threatre Royal will be holding a memory afternoon where members of the public will be able to see items from the archive, as well as share memories and donate items as part of our ongoing Our Theatre Royal heritage work.
This FREE event will take place on the 11th of December in Theatre Royal Dress Circle foyer at 1pm.  Doors and bar will be open from 12.15pm.
If you have queries regarding this talk or about our heritage work in general then please email David Longford, or call 0115 9895531