In our daily lives we often encounter large scale public illustrations from graffiti and street art, to temporary displays around building sites, to large public posters, to murals that depict significant historic or public events. Making these static images interactive through digital augmentations can create new possibilities for the arts and entertainment, advertising and public services. Passers-by could access supplementary multimedia content, explore non-linear stories, leave comments, curate spaces and play games.  
Researchers at the University of Nottingham have collaborated with Partners from the Creative industries sector on a number of Artcodes projects. Artcodes originated from a project called aestheticodes and is an area of research that continues to expand. Our ongoing engagement with creative industries, will enable us to extend testing Artcodes software with the public domain in 'real world' scenarios. 
Digitally personalizing a physical gift was the focus of a transdisciplinary collaboration between the Mixed Reality Laboratory, (Horizon) and creative studio Proboscis artists Alice Angus and Giles Lane. The team was commissioned to research and design a paper-based activity to investigate sharing and gifting with the Artcodes pattern recognition system.
Traditional physical advent calendars are commonplace and widely consumed items, while online digital calendars have grown in popularity over recent years. The Artcodes team explored a form of hybrid product that could bring the two together and drew on past work into tangible souvenirs, public goods and public authoring of artefacts and physical things. They considered how social rituals and behaviours around gifting and sharing occur at Christmas and through a process of 'investigation through making', developed a physical Advent Calendar that people could use in several ways to author and share digital stories.
The calendar is a suitable probe for exploring the question of how hybrid products can be personalized and gifted to others.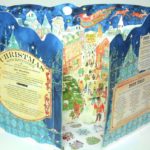 More examples of Artcodes: 
Interactive Wildlife sightings at Nene Wetlands 
Clare Twomey's Factory – the seen and the unseen, Tate Modern 
Nenescape: Artcodes along the Nene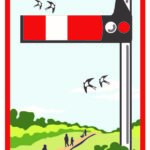 Carmina launch 'Landmarks' album featuring the Carolan Guitar (Artcodes)