Research Associate/Fellow in IT Law (fixed term)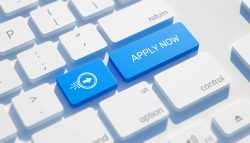 Broaden your Horizons: Research Fellowship in Law and the Digital Economy
The Digital Economy is reshaping the world around us, but the very nature of this disruption to businesses, society and people demands interdisciplinary research to understand and shape how the Digital Economy matures.
The RCUK funded Horizon Digital Economy Research Institute centred at the University of Nottingham brings together an interdisciplinary team with expertise from a wide variety of backgrounds including computer science, engineering, law, psychology, sociology, business, social science and the arts. This team is addressing the research challenge of how to promote deep personalisation whilst providing control and privacy to citizens, even as we develop new blended experiences that converge traditional and digital artefacts, services and media.
We seek a postdoctoral law researcher with a strong background in privacy and data protection law, to provide support and research across a variety of research initiatives within Horizon. The position will require knowledge of: qualitative empirical research methods; the legal, ethical and privacy issues in use of personal data; and a track record of high quality publications, commensurate with the candidate's level of experience.
The ideal candidate must be keen to bring their skills and experience into the interdisciplinary team addressing the overall socio-technical challenges of the future Digital Economy as well as the potential to lead their own research projects. Previous experience working across disciplines and with technologists would be beneficial.
This full time post will be offered on a fixed-term contract for a period of 2 years. Job share arrangements may be considered.
Further information about Horizon is available at http://www.horizon.ac.uk.
Informal enquiries may be addressed to Professor Derek McAuley by email; however, applications must be submitted online.