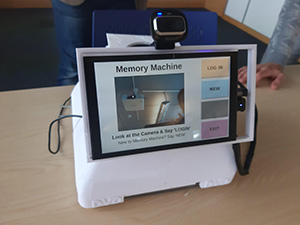 MeMa 3.0 – Prototype reveal
Over the course of the last 10 weeks Toby Clark has been working with our MeMa 3.0 project as an intern and has been supporting development of a prototypte Memory Machine. Toby has helped to
Design, develop & deploy bespoke software for the Memory Machine
Design and 3D Print a new exterior shell, adding a modularised touchscreen display tablet optimized for portability.
Finalize electronic components in MeMa, providing a modular interface for accessibility extensions and exterior interfaces.
We talked to Toby about his experiences of working with us at Horizon and he told us:
"Starting with a rudimentary cardboard prototype, and progressing to small, printed designs and eventually to manufacturing the final device was an interesting journey.  Persistence is key in overcoming challenges as they present themselves, and working with novel ideas such as this one will always bring up new and exciting problems to solve. I'm very grateful for the opportunity to present my work to the MeMa 3.0 project team and show a live demonstration of the device."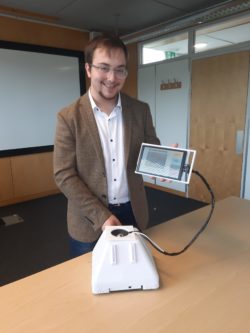 Useful links:
https://github.com/tobybenjaminclark/mema/
MeMa 3.0 paper: It's not just for the Past but it's for the Here and Now
MeMa 2.0 and Consent: Who will look after your Memory Machine?
Tags:
digital memories
,
MeMa 2.0
,
MeMa 3.0
,
Memory Machine